PAT CALLISTO
Director
A Founding Director when the company officially went multi-disciplinary in 2002, Pat's role has changed over the years but he has never lost sight of the Founder's mentality.
"In 2002 when I started at Lucid, the big focus was on our client relationships as without these foundations, we would not have succeeded. Within a year we went from three staff (including two Directors) to ten staff and were being offered exciting projects. When I recall back to 2002, this was a good time in the construction industry after an economically difficult decade. Anthony Dimarzo, our current CEO, joined Bruce Hatwell and myself in November 2004 and became an Executive Director by 2006. The rest is history and a great success story".
During the first ten years, Pat's role evolved from being part of a hands-on management team in South Australia to overseeing the now well established national management structure that was put in place.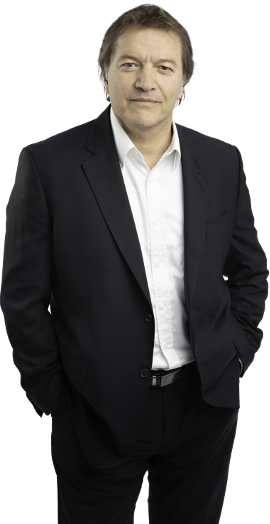 "After the shock of the GFC in 2008, we decided that relying on one market was risky and would not sustain our growth so we decided to spread our wings. In 2010, the Darwin office was opened and was soon followed by the Melbourne and Perth offices in 2012. Other offices opened now include Sydney in 2017 and Canberra, Brisbane and Alice Springs in 2018. The first ten years at Lucid were so exciting, driven by the original three Directors, but it is incredible to be part of the next ten years which is proving to be even more exciting, led by a senior management team of eight Executive Directors reporting to a Board, which also includes two Non-Executive Directors. There are also so many great success stories within Lucid, securing work in specialist sectors such as Defence and Health. We also have fantastic clients and motivated great people working at Lucid which ensures our on-going success".
From 30 years of combined consulting experience, together with four years contracting experience, Pat maintains a specialist focus on building services bringing a pragmatic approach to projects and a natural leadership style that provides clients with confidence that Lucid is a 'safe pair of hands', and from which cohesive relationships are fostered and maintained.
In late 2017, Pat resigned from the Lucid Board from which he was a member since its inception in circa 2007 and continues in a Director role working in the Adelaide office. Since resigning from the Board, Pat has focused on his 'grassroots', re-building a client base which he works with directly, whilst also mentoring younger Lucid professionals in Consulting Skills. His passion for direct involvement in projects is still as strong as ever as he continues to practice Lucid's Vision of adding value to our client's projects.
"Working directly with clients is my passion and adding value to our clients projects is definitely a big driver for our teams. It is no coincidence that our underlying principles and Founders Mentality is still strong today. We never lost sight of what made us what we are today and we embed this into our people. Lucid has strong graduate and leadership training programs which builds leaders of the future. It is exciting to watch our young professionals and emerging leaders develop their skills."