MEDIA RELEASE
APPOINTMENT OF GARY LINGER AS DIRECTOR
13 SEPTEMBER 2021
Lucid is excited to announce the promotion of Gary Linger to Director.
Gary is a Chartered Engineer with over 35 years of experience as a mechanical engineer, strategic advisor, and multi-disciplinary project leader. He has extensive experience throughout Australia and internationally in building services and construction, consultant-based project management and as an expert witness. Gary excels in stakeholder engagement, design innovation and delivery of complex major projects with large multi-disciplinary teams that require skills in risk mitigation, innovation, and sustainability.
Gary joined Lucid in 2020 as a senior leader in our NSW office and has immediately contributed value to our national and NSW teams. Gary joins Hugo Murray as a Director in our NSW Region, with a remit for the continuing growth of our capability for the NSW market.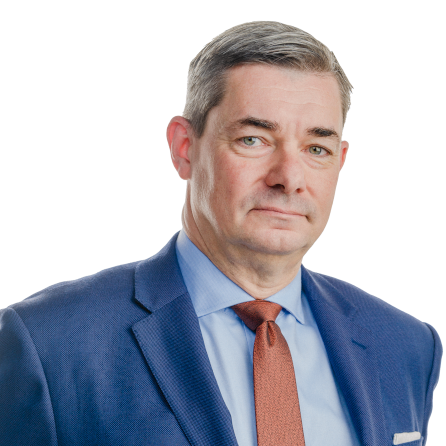 "Since joining Lucid I have been impressed by the culture, teamwork and enthusiasm and am excited at the opportunities to further grow the NSW office from an impressive development in only five years. I look forward to continuing to work with the talented individuals in the NSW team and entire organisation to grow our success. I feel this is an organisation that, in line with their PCB objectives, really care for their people and clients and I am honoured to take on the role of Director and thank Jarrad, Hugo and the entire NSW team for their continuing support", stated Gary.
CEO Jarrad Clift and Chair Bruce Hatwell commended the appointment, stating:
"First meeting Gary there was an obvious affinity with Lucid's culture and growth plans for NSW. Gary is an exceptional technical talent and a great person to join our leadership team. This is the first Director appointment made from outside of Lucid's established leadership cohort. It signals a commitment from Lucid to compliment our internal Director development activities with new highly motivated and talented individuals that align with our vision and purpose", said Jarrad.
"The Lucid plan is about the best client outcomes that 'create the future'. To do this effectively we are building great leadership though the company. Gary's appointment promises and inspires the highest quality outcomes for complex engineering situations. We wish Gary great success in his new role as Director and invite you to get to know him", stated Bruce.
Media Contact: Betony Pitcher – Marketing Coordinator | 03 9867 8770